Tips for hiring a local locksmith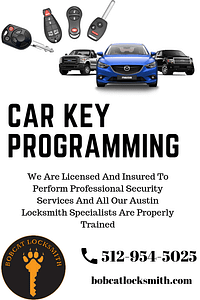 Locks provide extra security to our enterprises, vehicles, and houses. If you ever find yourself in a lockout situation, whereby the situation is beyond your control, consider hiring a right locksmith. It's fundamental to choose a local locksmith to minimize the cost incurred. The key reason behind considering a local locksmith is that, the nearer the locksmith is, the lower the charge. A locksmith who's not in your area will also consume a lot of time which you can do a constructive task. Below are key tips for hiring a local locksmith:
1. Referrals You are supposed to ask your colleagues, family members, or friends if they have ever hired a reliable local locksmith. This is among the easiest and cheapest way to look for the right locksmith. Referrals feedback about a certain local locksmith is reliable most of the time.
2. Use the internet There is a large number of locksmiths who have their own websites. The first page of their websites usually indicates their working hours, price tags, and available services. You'll be able to find various local locksmith whereby you can select who meets your standards. It is such an easy task to select the right locksmith in your area from online because you'll be able to compare their ratings.
3. Insurance
It's important to check if the locksmith in your area holds the right business insurance before working on your vehicle, business enterprise, or home. A local locksmith with the necessary business insurance will not only help you to work with the right locksmith but also the essential fact that if there will be any damage on your doorframe or lock, the insurance company will compensate.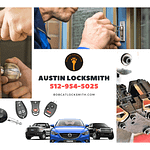 4. Check Credentials
On meeting with a local locksmith, it's essential to a precaution of asking them if they can prove that they're representing a local company you've chosen. You can clearly identify a local locksmith of your company choice by asking for paperwork such as a business card or a printed invoice.
5. Company Reputation
It is important to check out if the locksmith's professional vehicle has a title or a company's logo on it. This will help you select a reputable company whereby your property will be safe. A professional local locksmith will care about verifying if you are the real owner of the vehicle or the house. A reputable company will send a professional locksmith who will ask for your identifications as part of their task. If you hire a reputable company, you will be assured of no break-ins or robberies. In addition, after the locksmith completes the task, it's advisable to ask for the invoice.
6. Obtain Estimates
Normally a locksmith has a predetermined fee which varies with the type of service offered. When hiring the right locksmith in your area, specifically through online, it's advisable to make an agreement on the price. This will also prevent you from paying the additional cost or hidden charges on a later point. Always check for price offers if you get the opportunity so as to select the right local locksmith. Give Bobcat Locksmith a call today at 512-954-5025 for all your Austin locksmith needs