Commercial Locksmith Austin
Any company is responsible for keeping employees, customers, guests at the premises safe. This can be achieved by focusing on entrance and exit. The doors can prevent intrusions while ensuring only authorized visitors get in.
Commercial Doors Hardware & Accessories
Below are examples of commercial door hardware we use regularly: door hinges, lock protection, door handles with various locking mechanisms, lock alarm alarm, door locks.  There is far enough high quality doors on offer to easily show up on this site and here is one sample for comparison:
Will the office's lock be damaged?
Generally, doors open by picking up a door lock with a bump key to get access to it back to working conditions. In extreme cases lock holes are necessary before replacement. Replacements also aren't difficult to install, you're able to get a professional locksmith service to install them for you.
How long does it take a locksmith to open an office door?
Once the locksmith arrives he can assess the situation you are in and tell you about the services that you want. Generally an open office job can last 25 to 30 minutes, depending on the locks and methods required for the maintenance of locking mechanisms and opening them.
Building Intercom Systems
Intercoms can also be helpful in managing the communications between the offices where they work. The intercom system allows visitors to contact you directly and ask you if your security is required or confirm your identity. You can also make building intercoms for information sharing throughout the office building so you can keep yourself informed on how secure and how efficient you are. If there's a safety or commercial security breach, the intercom system helps increase response times dramatically.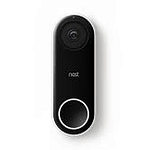 Do I need to know what type of locks the business has?
The Bobcat Locksmith staff specializes in security inspections of locks, to help with the services needed to perform these tasks. You need no prior experience using locks. A historical overview of service provided in this building and location in the past would be helpful, but it would not suffice.
Commercial Locksmith Services for Installation
Commercial Locksmithing services include lock installation, repair and maintenance. We offer high quality lock replacement and repair services at an affordable price for all of our customers. Unfortunately theft occurs frequently, so keeping the building locked is vital so don't hesitate when the locks on your business get dirty. The replacement of the door lock is available by asking the same manufacturers and models or taking it on the chance of attempting something more new.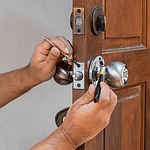 Types of Commercial services offered
Will opening the company safe damage the property inside?
Oh! Bobcat Locksmith uses every precaution possible to ensure your safe's value and security remains intact while the person is locked in it. It is advisable to inform a cabinet locksmith and technician before using or install this device to prevent damage if there are any faulty parts.
We're Your Local Full-Service Commercial Locksmith
Our lock-out services are able to handle almost any business-related lock-out scenario in any area. Our business is focused on high quality commercial door hardware, namely commercial door locks and hardware, security system accessories and master key systems. Our service line also covers the installation, sale and repair of secondary security equipment like file cabinets and lockers.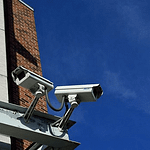 Commercial Door Hardware & Accessories
Below are examples of commercial door hardware we use regularly in office building: door hinges, lock protection, door handles with locking, lock alarm alarm, door locks.  There is far enough high quality doors on offer to easily show up on this site and here is one sample for comparison:
What is the difference between commercial and residential locksmith?
The biggest difference between commercial locksmith service and home locksmith services lies at the core. Locksmiths for businesses work to protect and keep businesses safe whilst residential locksmithing works to provide homeowners with protection. March 7, 2020.

Who is a commercial locksmith?
A locksmith offers services in many different areas that can satisfy a commercial property or business owner, property managers, and manager needs. This service includes installation, repair and replacement of any kind of lock or security system or access control device including cards or keypads, proximity cards or biometrics cards.
What is the importance of commercial locksmith?
It also assists companies in protecting the contents of the files in a safe place. In short, commercial locksmith helps companies to make security systems to safeguard the company against various types of threats.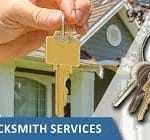 What are the rules for locksmiths in Texas?
Currently, Texas Administrative Code section 35.291 requires locksmiths to complete 16 (16) hour continuing education courses each year. Throughout this first year, eight (7) hours are required on a subject relating to Locksmith Services. One (1) hour has to do with ethics.
When should you call an emergency locksmith?
These people can help you with your car key if you lose your key or have lost it accidentally. It is also helpful for emergencies or security needs such as getting to closed offices or access to occupied office buildings.
Can Commercial locksmiths get in without breaking door?
Do professional locksmiths really open doors? The lock can be locked by an expert but not damaged. Locksmiths use non-destructive techniques when commercial door locks are opened.
What are the different types of locksmiths?
.Locksmithing for homes. … Locksmiths for retail store and businesses. … Industrial Locksmiths. The first two letters are "Pseudo-French" Auto locksmithing. … commercial locksmith services. Secure and commercial locksmiths. … Forensic locksmithing.
How much does a local locksmith cost?
A locksmith typically pays $50–70 an hour for a single lock or charges a fee for a commercial lock and a complete inspection. The costs of locksmithing can range from $50 to $400 depending upon several factors, however, commercial locksmith services will keep your business running.. Emergencies: It costs a bit more to provide the services during the week.
Can commercial door locks be rekeyed?
Our highly qualified locksmiths can change or replace keys for your commercial door locks as soon as you have them, or you may want to make more keys. Are commercial locks' companies able to rekey if a pin inside a lock is changed? So the old locks still are activated using the new key.