Car Key Replacement Austin | Key Fob Replacement | Car Key replacement near me
Are you facing a car key replacement situation in Austin, TX? Our automotive key replacement service is available  to help you replace a lost or faulty car key fob. We provide fast and inexpensive car key replacement services for all car types and models. Whether you need a replacement car key or a key duplicated in Austin, a broken car key, or stolen car keys, our team of professional auto locksmiths is here to assist you.
Why Choose Us? Because We Care about You and Your Family
Our company is local, and we are dedicated to serving the communities in and around Austin, Texas. We provide fast, efficient, and high-quality services, including car key replacements, lockout services, and ignition repair. Our team of experts has years of experience in the field and is fully equipped with the latest technology to get the job done right. We also offer 24/7 emergency services, so you can rest assured that we are always here to help you out.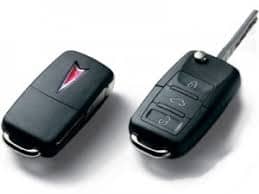 Need New Car Keys?
If you've lost your car keys, they have been stolen, or a key has broken off in the lock, don't worry. We can help. We also offer key replacement services if you simply need a set of new car keys. Our priority is to provide proper service and client convenience, which is why we offer mobile car and other locksmith services.
Car Ignition Problems?
If you're in Austin, Texas, or surrounding cities and your new car key isn't working, it could be due to the high-security keys that are now commonly used in modern cars. These keys communicate with your car, and if the transponder chip in the ignition key is malfunctioning, your car won't start. But don't worry, our automotive locksmiths in Austin have the expertise to access your new car key's onboard computer and program new car keys for you, ensuring that your car runs smoothly again. If your car key has gotten stuck in the ignition, don't try to extract it with pliers or other tools that you might see on YouTube. Our team is professionally trained and equipped to extract the key from the ignition and perform necessary ignition repair. We use the latest technology to ensure quality workmanship and service, and we stand behind our work with a guarantee. Contact us today at 512-954-5025 for all your car key replacement Austin needs.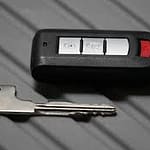 Broken Car Key?
If your car's ignition switch breaks, it needs immediate attention. The car lock phone service will help you quickly get back in your vehicle. The key in your car is most commonly broken in the wrong place. Occasionally people with a different key on an ignition switch will make the mistake of pressing a different button on their door lock. If it occurs to you, contact us instantly for a quick replacement of the vehicle keys. A professional car locksmith will arrive at your location within 30 minutes and offer a replacement car key on the spot.
Why choose our locksmith services?
Our team of experts is dedicated to providing the best services possible to our customers. We are fully licensed, insured and bonded, so you can rest assured that you are in good hands with our locksmith Austin services.  We use the latest technology and equipment to ensure that your car key replacement or lockout services in Austin are completed quickly and efficiently. We also offer affordable prices for our services, so you don't have to worry about breaking the bank.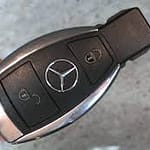 Warped or Bent Damaged Car Key?
A cracked key may have visible damage, bent or cracks in them. No car keys are needed before our technicians can replace them if your vehicle locks have failed. When your car lockout or ignition switch breaks down, contact us as soon as you have time, and we will get you the correct replacement key immediately. If your car key is damaged, then your time will be saved.
OUR SERVICES
Has someone lost his/her car keys? Can you get new car keys? Contact our office – our vehicles come in many models! Faults in ignitions can cause severe injuries. Bobcat Locksmith's experts specialize in ignition repair or replacement. When you contact us, our team can help immediately, and you'll have the best car for an enjoyable day!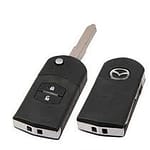 Locked out of your Car? Car Key Replacement Near Me
If you're locked out of your car, don't panic. Our team of experts can quickly unlock your car and retrieve your keys. We offer emergency lockout services so you can rest assured we are always here to help you out.
Stolen or Lost Car Key
When you lose your car's keys, you'll have to make a whole new key or vehicle key to replace it. Unless you can't find the keys on your vehicle you might not be able to unlock it. You want to know how to get your extra car key or keys back to your vehicle at the right time and quickly. We are able to get to where you'll be in America within 30 minutes and we can also replace key replacements immediately. Our technicians can program replacement keys for keys or transponders and can easily replace the lock if needed. Are the replacement car key or keys stolen from another vehicle?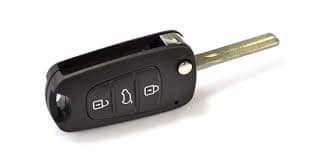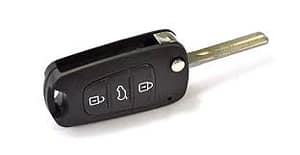 Methods for Unlocking a Car Door
The ability of someone in the car door to unlock the doors is mostly dependent upon the locking system. In older cars, the methods may be less complex or invasive compared to a newer automobile. We have specialized technicians to assist you with your auto repair to get you back in your car door.
Austin Locksmith Services
Even in the most modern automobiles, the transponder key provides basic safety features. The plastic car key fob comes with the standard steel blade; however, the electronic components on the car key fob still need synchronized with a circuit in the steering column for driving the vehicle. If the car's alarm is activated, the the car key fob won't engage the ignition circuit in case the keys or vehicle circuit don't recognize. Many cars nowadays include keys that unlock without requiring a key.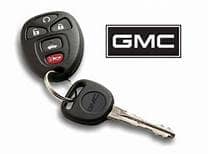 New Car Keys Cut For Damaged Car Locks
Unless your keys are broken in an attempt to steal a piece of furniture, it may be deemed a malfunction. Your lock is probably responsible for your keys not working properly. A broken locking mechanism can damage your keys as well. If there is a problem with your car key cutting machine, it should quickly identify your problem. We can repair most car keys and locks as soon as we receive your request or provide a reliable key replacement.
How Are Replacement Car Keys Made?
Older automobile keys are usually made from brass or steel alloys. A vehicle keys fob replacement may involve programming the vehicle key fob with a certain combination to enable the transmitter to respond to your vehicle. The program for car keys varies according to car model year, model. Standard car key cut out can be accomplished by using key duplicators. A special tool can be used to position an original car key programming part in one part and create a template to create a new car key programming part.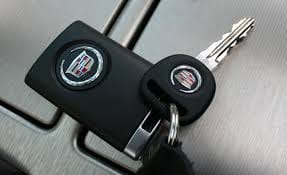 Poppin Locks/ Car Locksmith Services
Other affordable car and locksmithing service including South Austin provides includes car lockout service services: Contact a reliable automotive locksmith here in Austin! We are available 7 days a week so your vehicle is always accessible. Texas' best automotive locksmiths are only an easy call away, especially in South Austin.
Does car key replacement include car key programming?
All keypads now come with transponders and receptive controls and the key can be cut out and programmed. Call us at 512-954-5025 or email with the title "Car key replacement near me" if you need any help with your chipped keys.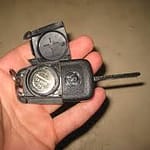 Can I get a mobile locksmith near me to provide service at my current location?
Yeah! Our mobile locksmithing service is available 16 hours a day throughout the country. Give us a call and give us your Zip Code and we'll check the availability of your local mobile locksmiths here.
CAR KEY REPLACEMENT AUSTIN TX
Bobcat Locksmith is an expert company in automobile automotive key replacement and repair of car key fobs. There's one company that offers keys for vehicles Austin Texans can trust. We replace the key of your car every day and every time. No matter whether it is an American or an international vehicle, we can fix the issue immediately. Our replacements include transponder key replacement, front car key replacement, remote, proximity key and smart key. Many people don't realize the hassles associated with replacing their car key. It might be harder to repair automotive key replacements by dealing exclusively with the dealership.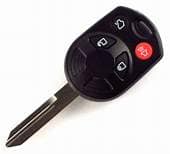 Why do replacement car keys cost so much?
It is a mechanical-key combination with a transducer inside the keyhead. The transponding unit connects to a stuck inside the vehicle and validates the keys are valid. Besides costing a key replacement it is also necessary to replace the transponder and programme the transmitter separately.
How much does it cost to unlock a locked car?
Approximately $60-350.
Do locksmiths do car keys?
While residential and commercial locksmith make the keys and unlock doorways in the home and commercial, other locksmiths work similarly in office and commercial premises automotive mobile locksmiths and technicians primarily unlock vehicle keys and replace car keys.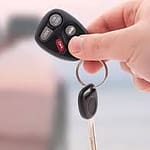 Can a locksmith open a broken car door?
Broken Key Extraction. When a broken piece of key is extracted your locksmith may use an identical key to unlock your locked vehicle. You may have an additional locksmith available to use the door handle removing tools. Hopefully, this will also allow you to get in your locked out.
How much does it cost to change a key fob?
The average cost of replacing keys in cars can range from $100-850 based upon whether you visit a mechanic or a DIY shop. The above price range is derived from national average prices for every automobile and excludes taxation fees or your car.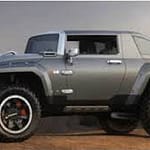 Is replacing car key ignition expensive?
Replacements generally cost about $125. Transponder keys. Wireless ignition key requires $200 to $2000 for replacement.
How much does it cost to clone a car key?
It will cost you about 1 dollar to copy a basic key. Copying a used car owner's key is the most costly and costs about $30- $175. However, a number of premium car manufacturers charge $1,000 or even higher for a new keyless entry device.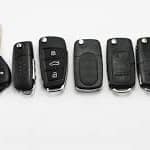 Can my car key be duplicated?
Keyless access is easily available in all dealerships, locksmiths and hardware stores. Laser-cut side-winder keys are hard to read and are cheaper than a key that merely holds one key. Switchblade keys are stored on the shank when they are not used. Smart Key is one of the most advanced and costly replacements.
How much does it cost to get another key fob?
The cost of replacing a Key fob at a dealership can range from $300 to over $1000 for a new vehicle key.  However Bobcat Locksmiht offers quality service at affordable prices.  We help you beat inflation with affordable pricing.
Can I replace my own key fob?
Depending on your car's model or age you may plan your replacement. Some auto manufacturers provide instructions in the owners manual. Information is found online.  However, we don't recommend you do this, as it could cost you hundreds or thousands more.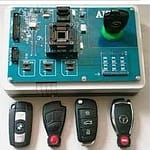 How much does it cost to cut out a car key?
It is cheaper and faster to copy car unlocked than a simple home made key fobs. It usually costs between $30 and $175 to copy car keys, but some brands charge up to $1000 per key fob for new models.
How much does it cost to reprogram a car remote?
The cost of coding keys in car key fobs for the house typically runs around $50-100, though some car key fobs are more expensive. We're looking for factors that will determine whether it is possible to program a vehicle's key fob.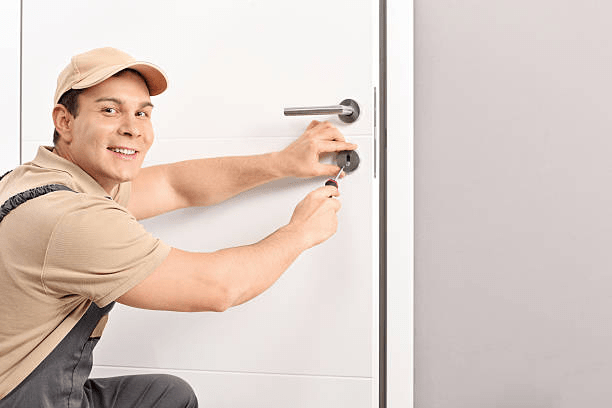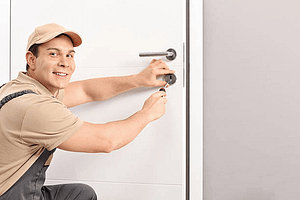 Can you program a key fob without going to the dealership?
In reality however, while establishing and implementing a new key fob that is compatible with your car may require the support of professionals and may require a skilled locksmith.
How much does it cost to replace Smartkey?
The replacement price of new keys for a keyless ignition device is between $200 and $250 CAD. Smart Keys. The key is equipped to detect proximity, and the other key has been labelled as "keyless". The doors can be closed while the lock is nearby, the car can be started with the touch-up button.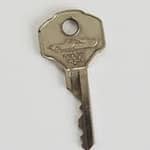 Can you duplicate a smart key?
Duplication of keys the same locksmith service will program your duplicated smart key to function at certain times. Additionally, with intelligent lock-out, you can unlock doors on your own with no physical presence.
What happens if you lose your smart key?
It's advisable to call Bobcat Locksmith to see if we can help.  What are you going to do on the weekends when the dealership is closed?  Besides a dealership can cost will vary from $300 to $1,000 depending on location, dealers and the vehicle for a replacement car key.
Can a locksmith make a car key with the original?
You can easily repair your car keys with a mobile locksmith, irrespective of whether you have lost a key or not it will be lost for a new one or emergency locksmith. The simple process of finding a modern car keys locksmith will make your life much easier.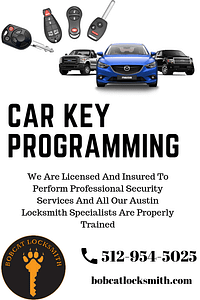 How much does it cost to get key lock in car?
Locksmithing typically costs $50 – 150 to open your car door again. But when you want to rekey your car keys break or lose the key, there is a possibility that the cost is anywhere between $300 and $50. This price may seem steep, do not be concerned!
How much is a car key lock?
New door locks are available for around $150. You may expect labor costs for a car replacement to be around $50, or even $100. If your the car owner, make sure to bring verification that you own the car due to rising thefts.
How much does it cost to get a key that unlocks a car?
How do I find a professional car unlocker? Cost of removing a vehicle from its lock: Between $100 and $180. It will be a little cheaper if your vehicle has not been replaced if yours isn't parked.
Bobcat Locksmith offers the following Services