Locksmith San Marcos Tx | Locksmith near San Marcos Texas 7866
Do you want to get an automotive locksmith in San Marcos Texas? We have technicians who unlock the door of your automobile or program your car keys, now! Bobcat Locksmith can be reached by phone calling (512) 954-5025 for a 30-minute arrival with reasonable prices. Bobcat ensures you receive all the services you need, from our full services to our small-scale solutions, we guarantee that our services will suit you.
San Marcos Locksmith Services 78666
I'm looking for Locksmiths for San Marcos and this is what I need! Bobcat Locksmith is a leading locksmith firm headquartered in San Marcos, Texas! We offer professional locksmith services for autos, homes, and businesses. Are you locked out of a vehicle? Bobcat Locksmith offers emergency lockouts. The doors of our locked vehicles should be opened quickly without damaging them. Are there any lock replacements? Bobcat Locksmith will provide new locks for door, gates, mailbox, garage door etc. In San Marcos we can Install high-grade security doors and remote key-only systems to secure your property.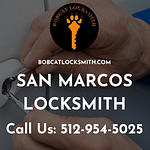 Affordable Residential Locksmith San Marcos Tx 78666, 78667
We're Locksmith San Marcos, and we are here to help you with all of your residential locksmith needs. We know how important your home is to you, and we want to make sure that it's protected at all costs. That's why we offer the very best locksmith mobile service in San Marcos and its surrounding areas. Our team of expert locksmiths can provide new locks, check your home, and recommend superior locking devices that suit your needs. If you are in the process of building a new home, we would be honored to be your locksmith contractor. We are well-versed with all available brands, styles, and types of locks, and can recommend the best solutions for your needs. We understand that choosing a trustworthy company for home security can be difficult, but we hope that after reading this page—and seeing our list of testimonials—you'll feel confident about choosing the best Locksmith in San Marcos Texas as your home security first line of defense against intruders!
Need a Home locksmith? We've got you covered.
At Bobcat Locksmith we understand that you have a lot of options when it comes to choosing a locksmith in San Marcos, Texas. That's why we're proud to offer an array of services designed to meet your needs and exceed your expectations. Whether you're looking for lock installation or lock repair only, we have the knowledge and experience to get the job done right—fast.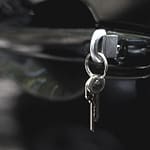 We also offer car key replacement and key duplication services for new homes, cars or apartments so if you are looking for a reliable locksmith who is dedicated to providing honest and dependable services, look no further than Bobcat Locksmith. Our team will respond quickly and efficiently no matter what type of emergency lockout situation you find yourself in. Whether it be changing locks,'s cutting new keys if you lost yours or replacing the lock altogether, we'll make sure that whatever happens is resolved as quickly as possible so that you can get back to normal life again! Contact us today for any locking problems in zip codes 78666 and 78667!
Car Locksmith in San Marcos Tx
Are you locked out? Need to change your locks or new car and need a car locksmith in San Marcos Texas? We can help. Our emergency locksmith service is available, so if you get locked out of your car quality work, business or home, we have you covered! Our locksmiths are highly trained and ready to help. They have been trained by a professional locksmithing firm, so they know what they're doing. We can make transponder keys, and other car keys such as chip keys. We will get you back into your home, make a new key fob or perform car key replacement —and we will do it with the best customer service possible. We work directly with you and are not subcontracted by third parties, so you know that when you call us for help, we'll be there with a good price too!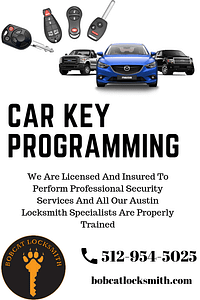 San Marcos Texas Rekey Services and Lock Repair
Our services are also offered in business enterprises. We understand the need of companies to provide employees with high-security locks in every aspect. Office buildings can contain vital corporate data and are usually invisible to people without permission. We are an important partner you are seeking in supplying your high-security locks and customer service as quickly as possible. Call us and expect us to be available for you.
Key Duplication in San Marcos Texas
Do you have a busy schedule? Do you often find yourself in situations where your car key or keys are lost or you lock yourself out of your car? If so, then you know how stressful and inconvenient it can be to find yourself in these kinds of situations. You probably also know that the last thing you want to do is make time to wait for a locksmith to arrive, when there's so much else going on in your life. With Bobcat Locksmith, however, we make getting locked out of your house or car or losing your keys something you don't have to worry about anymore! Just call us at (512) 954-5025 or visit our website at Bobcatlocksmith.com and we'll be there as soon as possible—even if it's late at night or on a weekend. We've been serving San Marcos for years, so we know the area well and our service can get to you quickly.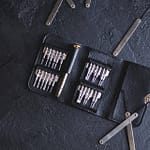 We make all types of keys  from simple copies of existing keys, car key replacements such as transponder keys, key fobs, and to original ones that fit locks we've never seen before (or even had made ourselves)! Our prices are affordable and our technicians are friendly, fast, and ready to help if anything goes wrong with a new key in your lock, new car or your new key make system.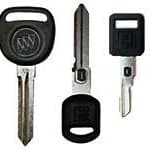 How much does a local locksmith cost in Texas?
Locksmith services usually cost $50–75 an hour. A locksmithing job can cost up to $400 depending upon several factors. Emergency services are extra cost for evening or weekend use.
Can a locksmith open a door with a key in it?
Yes, a locksmith can assist if the keys are still in a door, it's simply a simple job and anyone who can get broken keys for you into the lost property will not have any damage..
How do I find a reliable local locksmith?
Recommendations and word of mouth can help you locate your reliable local locksmith. Check out all of our Google Reviews.
Are locksmiths still around?
Locksmiths Today – They are the trusted professionals that install reconditioned locks and doors. Locksmithing has evolved and improved as well – just as other industries. It is not rooted in any particular industry.
Connect with us On Social Media 
Primary Services Offered
Residential Locksmith
Auto Locksmith
Commercial Locksmith
Opening Hours:
6am-12am
Links to Recent Reviews
Return to the home page Locksmith Austin
Bobcat Locksmith services the following locations