Five Things to Consider Before Hiring a Locksmith
Locksmith refers to people with specialized training to deal with all kind of home or business security by making or repairing the locks. Some of the services that the locksmith offer are such as installing security alarms in homes or business, making new keys for the locks and much more. Therefore the Locksmith are essential people in our lives. That is because they offer essential services. In this article, we are going to discuss 5 things to ask before hiring a locksmith. By considering the below-discussed tips will help to choose the best Locksmith for your work.
Some of the things to ask before hiring the Locksmith include;
1. The charges of the Locksmith.   Different locksmith charge different amount to offer their services. Therefore before hiring a locksmith, it is essential to know the amount of money he/she charges. That will help you to avoid incurring extra cost in getting those services. A good locksmith should always be budget conscious. Many locksmiths offer a massive discount to their loyal and new customers. Therefore ensure the cost is within your budget.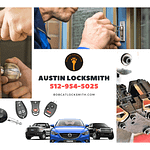 2. Does the Locksmith belong to any professional organization /company?   Several Locksmith professional organizations train various Locksmith. Therefore before hiring a particular locksmith, it is essential to know if he/she works with any professional organization. A locksmith from professional organizations are well trained, and therefore, by getting one from such organizations can guarantee you a quality service.
3. How long have you been working?   Before hiring a locksmith, it is essential to know how long he/she has been in the locksmith industry. That will help you to choose a well-experienced locksmith who can guarantee you better services. It is recommended to choose a locksmith who has been in the locksmith business for a long time. You can check at the past work that the Locksmith has done over the years to know if he will be able to perform your task effectively. The higher the working experience, the better the locksmith services you will get.
4. Is the Locksmith insured?   A good locksmith should be insured before doing any job. That is because he/she needs to guarantee the client that in case of any accidents, he can be able to compensate for the damage that occurs. Therefore before hiring any locksmith, ensure you check if a good insurance company insured him/her. Also, it essential to know if the Locksmith is licensed by a relevant authority to carry out the locksmith business. Many unprofessional Locksmiths decide to start the business without meeting the legal requirement. Therefore when checking whether the Locksmith is insured, also ask him/her to show you the working permit from the relevant agency. That will help you to get the best Locksmith.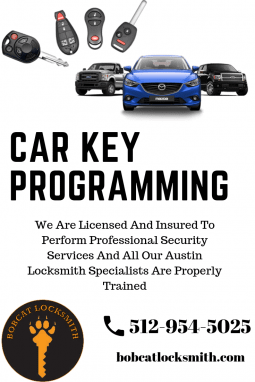 5. Is a background check done to the employees? Before hiring any locksmith company to work on your home or business, it is vital to ask the person in charge of the other employees if they allow background check after the work is done. That is very important because some employees might not be trustworthy. Untrustworthy employees can steal some valuable items which are kept on safes, and therefore, it is vital to ensure all the employees are honest. Therefore by considering the above discussed 5 things to ask before hiring a locksmith, definitely you will be able to choose the best locksmith experts for your job. Thank you.
If you need Emergency Austin Locksmith Assistance give us a call at 512-954-5025 or if you need a Austin rekey, we also perform Car Key replacements, key programming and residential locksmithing services as well as commercial. Visit us on Google Maps as well at Bobcat Locksmith